"Jesse"
d.o.b. 24 December 2012

(Am. Ch. Jerlin's Songster x Horsleys Sirurekatar)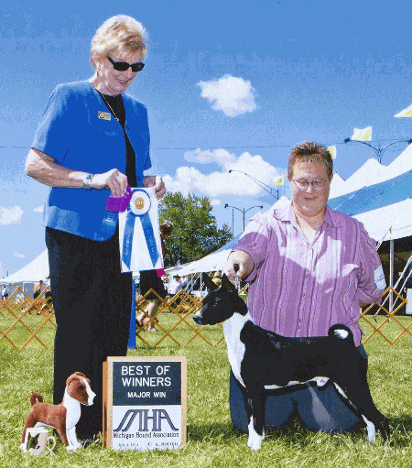 Jesse, more properly known as

UWP URO2 mBIS UKC GRCH

Bushwacker

Kiroja

Breaking

Bad

RN CGC RATI WPSGRCH IDWP3 WPDSW WPDSS CHWPD VB AOE mBOTB mTotalDog

, to give him his full title, is the most-decorated and versatile Bushwacker to date. Huge credit must go to co-owner, Kelli Harmon (Kiroja Basenjis) for all her hard work and dedication in demonstrating what really can be done with a Basenji when you know how. Jesse truly can be described as a "Total Dog", but during his hectic performance schedule he does find time to hit the show ring as well. Jesse began his multi-faceted competitive career very early, gaining his CGN award at the age of 4.1/2 months, one of the youngest ever, and his Novice Rally Obedience title at 6 months.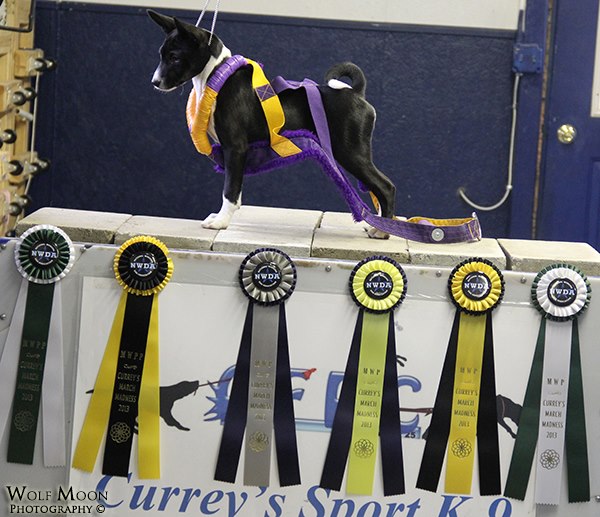 Spoof alert! "One day, all this will be mine ..."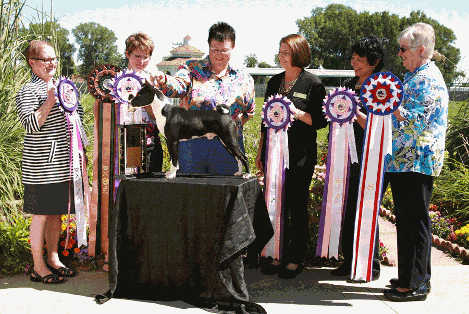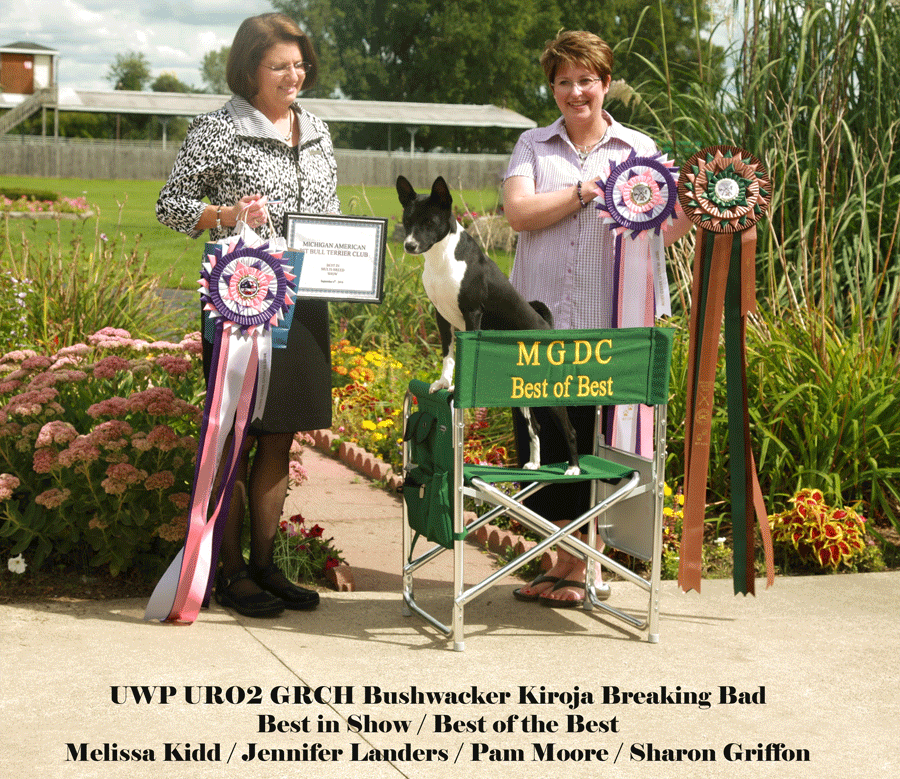 Jesse began competing in weight pull contests just after his first birthday, getting in on the end of the snow season. In 2014 he began pulling on other surfaces with great success. Taking a couple of days out for the show ring, he won his first major at Michigan Hound Association, just 5 days after sister Yoko picked up BOB at Lima, OH.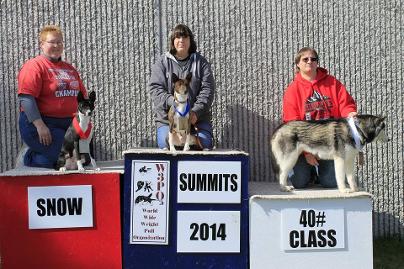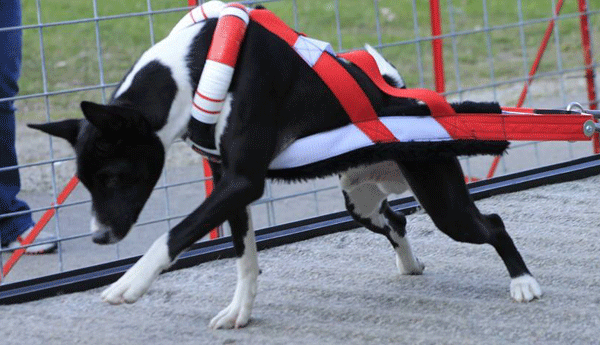 After a busy summer in multiple performance events, Jesse also earned
his first MWPP (high percentage) award in the IronDog pull.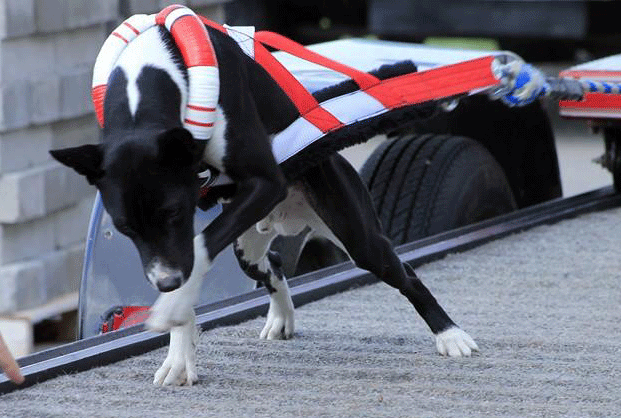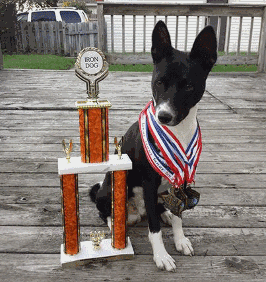 Health

Fanconi: Clear/Normal by direct DNA test
PRA: both parents Normal by DNA test
Eyes: CERF BJ-381803
Hips: To be done (2015)